Great Work
Dwayne Barlow Media & Marketing Limited is a small media management and communications operation based in Matamata, New Zealand. Our specific areas of expertise are copywriting, market communications, design & layout, marketing & media planning and digital marketing. We use these skills, along with our network of contacts, to help select organisations tell their story in their own unique way.
I work alongside the team at MIMICO and assist with their digital marketing and marketing support. This includes managing their website and publishing their monthly e-newsletter, promotional design work and general marketing support. I helped MIMICO upgrade their digital home, including a new website, in association with Yellow. The website was launched in March, 2017.
Connell Contractors is a multi-disciplinary civil construction company operating from bases in Hamilton and Auckland. I helped Connells update their promotional collateral, which included newly designed presentation folders, business cards and information sheets. I also help Connells with content for their new-look website and other media activity.
I am the Communications Manager at WaiBOP Football. This is a part-time position that allows me to combine my football passion at a regional and national level with the rest of my business activities. An exciting project over the last couple of years was the national upgrade of all seven Federations' websites. The new WaiBOP Football website was launched in July 2016.
Swaps hadn't updated their Stockfoods website since late last decade. We helped them move from an out of date website to a new device responsive site, which includes an online customer Feed Calculator.
Part of my role at WaiBOP Football included media management responsibilities for WaiBOP United, an ASB Premiership football team. I built the franchise's website prior to their first ASB Premiership season (2013/14) and upgraded it with a device responsive design for the 2015/16 season. I produced regular content for the site and the media, as well as assisting NZ Football with content for their coverage of the league. WaiBOP United handed their national league license to Hamilton Wanderers at the end of the 2015/16 season.
Following on from the success of the Swap Stockfoods website, we helped the company upgrade their main website. As with the stockfoods site, we managed the project while site development was carried out by WebSpring.
Working with Cambridge-based publisher, Hurricane Press, we built a new site for the Ricki Herbert Football Academy. Content was provided by Hurricane Press, who will manage the site going forward. Simultaneously, we also developed a new site for Hurricane Press.
In late-2014 I built a new website for New Zealand-based organisation, Friends of Football. Friends of Football is passionate about protecting and promoting the positive aspects of the game to others — young and old — and the benefits it provides to the wider community.
In 2014 I upgraded the website for the Jaguar Drivers Club (BOP) Inc. I am also engaged to regularly update the site's content using supplied information.
I undertook several projects for Metso New Zealand Ltd, including helping launch their new core purpose in 2012, filming their manufacturing processes and upgrading their technical information website in 2013. Click here to find out how we helped Metso New Zealand launch their new core purpose – To Make My Team World Famous.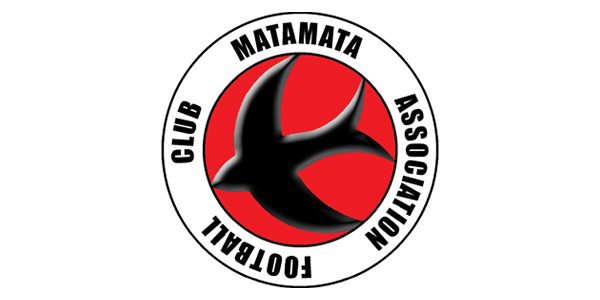 I run the website for Matamata Swifts, as well as having overall responsibility for the club's media work. I upgraded the club's website in time for the start of the 2014 football season. I am also Matamata Swifts AFC's Club Development Manager, a contracted position, which sees me with overall responsibility for implementing the club's junior, youth and senior coach and player development programme, the club's facility management and improvement programme, the club's strategic development programme and the club's financial sustainability programme.
This is a football media website that I built and will run. It gives me a voice and a platform to say what I think about football in New Zealand, as well as other stuff that takes my fancy.